We are experts in Installation for fire & Safety Equipment's
Installation is done as per the international standard (NFPA, UAE fire code) under the supervision of highly experienced and qualified engineers.
IMPORTANCE OF INSTALLATION
Installing a fire detection and fire protection is one of the most prudent measures you can take to manage your fire risk. If you don't have a fire detection and fire protection system in your Middle East commercial and industrial building, consider making this addition as soon.
Reason To Install a Fire Alarm and Fire Fighting Systems
As Per UAE law, it's Mandatory for any residential, commercial and industrial property to install fire detection and fire protection system.
Fire Detection and Fire Protection save lives
Fire Detection and Fire Protection reduce property loss.
FIRE ALARM SYSTEMS
Addressable Fire Alarm System
Conventional Fire Alarm System
Addressable Fire Alarm system
In this type of fire alarm system the control panel has special dedicated address for fire alarm detector. This system is made to easily identify the main source from which the signal is generating.
With addressable systems, each device has an address or location, enabling the exact detector that was triggered to be quickly identified. This makes addressable alarm systems ideal for large buildings, particularly commercial premises spread over a wide area.
Conventional Fire Alarm System
Conventional fire alarm system is the system which activates when sense smoke or heat but it doesn't pinpoint the exact area until it is inspected manually by a person or a detection system.
EMERGENCY LIGHT & EXIT SIGN SYSTEMS
Self-Contained Monitoring System
Self-Contained Non Monitoring System
Central Battery System
These are used for lighting in the event of a power failure when it is essential to quickly locate the Exit.
Fighting equipment and identify exit routes from the premises. Is usually required to operate automatically and give illumination of a sufficiently high level to enable persons of all ages to evacuate the premises safely.
Non-maintained – The emergency light is only illuminated on interruption of the mains power supply.
Maintained – The emergency light uses the same source for both mains, which is usually switched, and in emergency mode.
FIRE FIGHTING SYSTEMS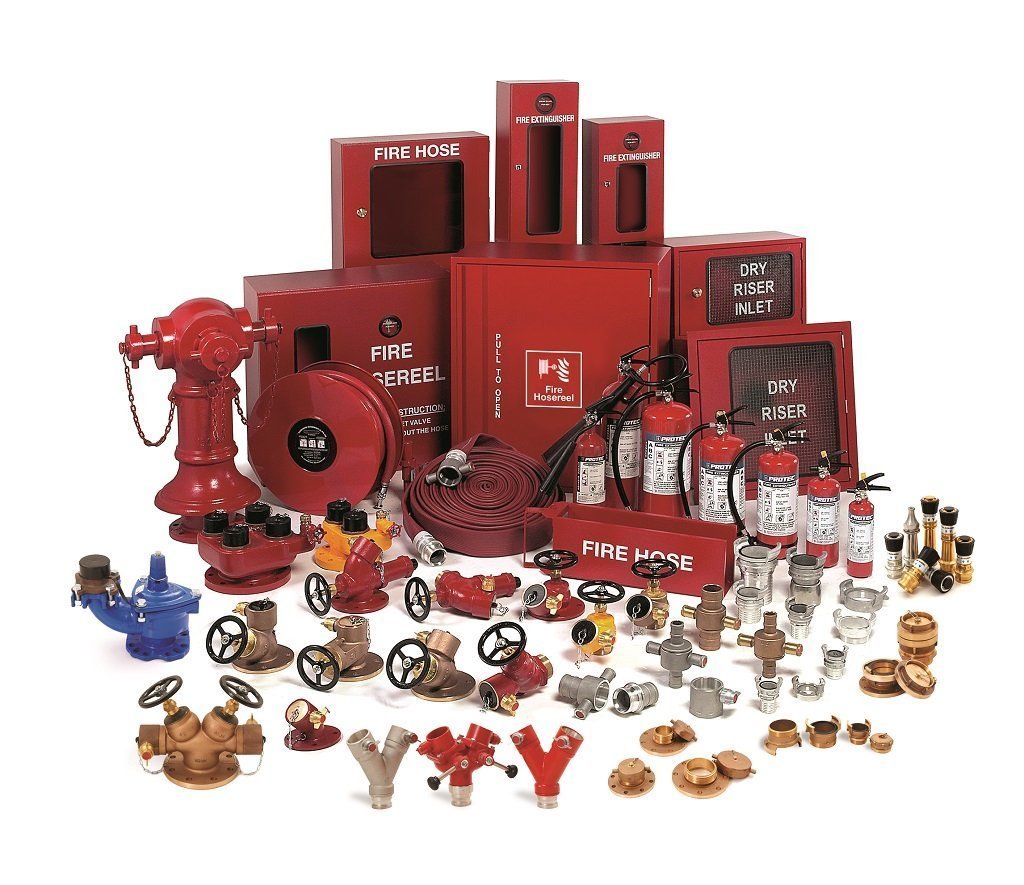 Fire Pump System
Fire Hydrant System
Fire Hose Reel System
Sprinkler System
FIRE SUPPRESSION SYSTEMS
Fire Suppression System (Fm200)
Fire Suppression Systems are most commonly used in environments with heavy power equipment. Suppression systems use a combination of dry chemicals and/or wet agents to suppress equipment fires.
Fire Suppression Systems are used in areas which may be left unattended for periods of time but where it is essential that an outbreak of fire be dealt with straight away. A Gas Fire Suppression System can provide a rapid response to a developing fire with a clean agent leaving no residue and most importantly no equipment damage.
Kitchen Hood System
FM200 Clean Agent System
Pre-Action and Deluge System
Foam System